---
Welcome to the website of the Catholic Parish of St John Henry Newman, which was founded on 1st October 2010, by the Rt. Rev. Peter Doyle, then Bishop of Northampton.
We consist of two Catholic churches: St Wulstan's church in Totteridge and Our Lady of Grace church in Booker.
We are part of the R C Diocese of Northampton whose bishop is the Rt. Rev. David Oakley.
---
Our Parish Newsletter
Our newsletter is an important document which brings to our parishioners all the latest information, including:
Times of Masses and devotions at our two churches.
Details on live streaming of Masses.
Readings and prayers.
Parish and Diocesan notices and news.
Contact details.
TO DOWNLOAD OR VIEW the most recent Newsletter, simply click the link at the top right of this web site.
The month of July is dedicated to the Most Precious Blood!
ACT OF CONSECRATION TO THE MOST PRECIOUS BLOOD JESUS
Blood of Jesus, inebriate me!
O Jesus, my Beloved Saviour,
ever present in the Tabernacle,
to be the strength,
the joy and the food of souls,
I come to consecrate myself to Thy Precious Blood,
and to pledge Thee my sincere love and fidelity.
Pierced with sorrow at the remembrance of Thy sufferings,
the contemplation of the Cross,
and the thought of the outrages
and contempt lavished by ungrateful souls
upon Thy dear Blood,
I long, O my Jesus,
to bring joy to Thy Heart,
and to make Thee forget my sins,
and those of the whole world,
by consecrating my body and soul to Thy service.
I desire, my Jesus, to live henceforth,
only by Thy Blood and for Thy Blood.
I now choose It as my greatest treasure
and the dearest object of my love.
Praise to the precious Blood that brought our salvation; to it be glory and honour forever.
Amen.
---
ACN – India Appeal 2021
Witnessing to Christ's love in the COVID crisis
Aid to the Church in Need – Support persecuted Christians through Church-run trauma centres supported by ACN.
To support click here
Click here to view the Religious Freedom World report from Aid to the Church in Need
To SUPPORT ACN-UK please click on the picture above.
---
Guidance for Parishioners attending Mass in our churches
A full explanation of the procedures and precautions that are necessary in and around our churches can be found on our COVID-19 page.
Latest updates appear in our Newsletter, which can be downloaded from the link at the top of this page.
---
Live streaming from our Cathdreal in Northampton
Those who happen to isolate for various reasons will be able to connect with our Cathedral in Northampton and join the live stream on: https://northamptondiocese.org/live/
The daily Mass readings, provided by Universalis, can also be read on our Liturgy web page
---
SPIRITUAL COMMUNION
My Jesus,
I believe that You are present in the Most Holy Sacrament.
I love You above all things,
and I desire to receive You into my soul.
Since I cannot at this moment receive You sacramentally,
come at least spiritually into my heart.
As You are already there, I embrace You and unite myself wholly to You.
Never permit me to be separated from You.
based on a prayer by St Alphonsus Liguori
ANGELUS DOMINI
V. The Angel of the Lord declared unto Mary.
R. And she conceived of the Holy Spirit.
Hail Mary…
V. Behold the handmaid of the Lord.
R. Be it done to me according to thy word.
Hail Mary…
V. And the Word was made flesh.
R. And dwelt amongst us.
Hail Mary…
V. Pray for us, O holy Mother of God.
R. That we may be made worthy of the promises of Christ.
Let us pray: Pour forth, we beseech Thee, O Lord, Thy grace into our hearts, that we to whom the Incarnation of Christ Thy Son was made known by the message of an angel, may by His Passion and Cross be brought to the glory of His Resurrection. Through the same Christ our Lord. Amen.
---
Donations
Dear Brothers and Sisters,
Thank you for your continuous help and support. I know we are living in very surreal times.
You all have always contributed to the maintenance of our churches, some through Standing Orders and others via envelopes or cash. But among the impacts of COVID-19, some ways of contributing have become more difficult.
The standing orders are still coming into our account. Others have already started giving online on the Diocesan Website, which is truly appreciated.
I know that some families in our parish might be in financial difficulties and not be able to donate, so they should not feel obliged to do so.
Our DONATE page lists the ways in which you can continue your contribution to our parish. These include an online donation on the Diocesan website, a standing order via the donor's own bank, and our 200 Club. All necessary links and details are included.
Thank you for your generosity!
---
Bishop David's latest Pastoral Letter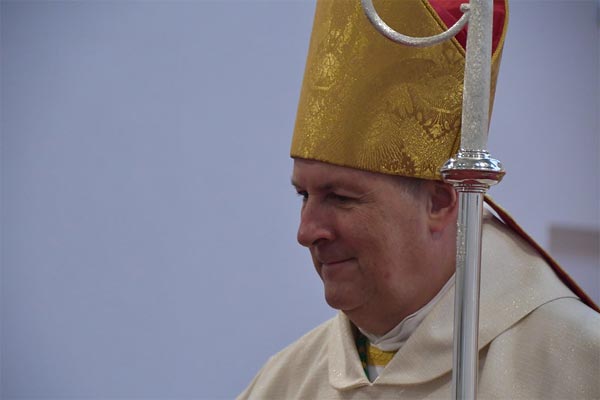 Our Patron: Saint John Henry Newman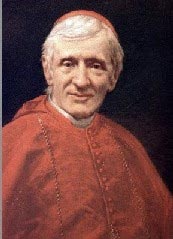 In October 2010, the parishes of St Wulstan's in Totteridge and of Our Lady of Grace in Booker were merged together into one parish & the chapels of St Edmund Campion in Hazlemere and St James' the Great in Downley were joined to the new parish.
The new Parish was dedicated to the XIX Century English cardinal, Saint John Henry Newman, who was beatified by Pope Benedict XVI during his State Visit to the UK on 19th September 2010. He was subsequently canonised by Pope Francis on 13th October 2019 at St Peter's in the Vatican State.